Have you ever wondered what fuels the complex dynamics in a workplace
environment? If you think the answer is solely related to technical skills and
academic qualifications, you might want to reconsider. Interestingly, Social
Intelligence is rapidly gaining recognition for its integral role in shaping these
dynamics. So, what exactly is Social Intelligence, and why should we care?
Social Intelligence, as defined by psychologist Edward Thorndike in 1920, is the
ability to understand and manage people effectively, and to act wisely in
human relations. It incorporates skills such as empathy, influence, persuasion,
and communication. Now you might ask, "Isn't that quite similar to Emotional
Intelligence?" Here's where it gets intriguing. While both are related, Social
Intelligence focuses more on understanding others' perspectives and adapting
behavior accordingly, whereas Emotional Intelligence primarily concentrates
on one's self-awareness and self-regulation.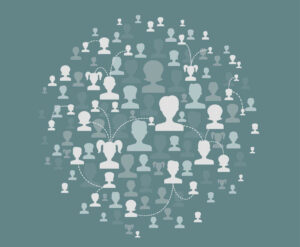 A study by Daniel Goleman, a renowned psychologist and science journalist,
provides a vivid picture of how Social Intelligence significantly influences
workplace dynamics. Goleman's research led him to conclude that "Socially
intelligent leaders help create a culture that satisfies basic emotional
needs…They build rapport and connection among their team, and their
empathetic stance promotes an open, positive environment."
Goleman's study emphasizes that leaders equipped with a high level of Social
Intelligence foster a workplace environment conducive to enhanced
productivity and better interpersonal relationships. These leaders manage
conflict adeptly, appreciate the diversity of thought, and inspire a cooperative
spirit among their team members.
The beauty of Social Intelligence lies in the fact that it is not an inherent trait
but a skill that one can hone over time. Now, that's where a social intelligence
test comes into play. These tests are designed to measure one's ability to
understand and navigate social situations. Employers who recognize the
potential of Social Intelligence are increasingly using these tests to identify
candidates who could contribute positively to the workplace culture.
In a recent study led by Dr. John Mayer at the University of New Hampshire,
the importance of a social intelligence test was underscored. Dr. Mayer found
that "individuals with high scores on the social intelligence test tend to
perform better in team-based tasks and exhibit exceptional conflict resolution
skills." This research presents substantial evidence supporting the use of a
social intelligence test as a reliable tool for predicting an individual's potential
for fostering healthy workplace relationships.
So, what does this all mean for today's businesses? For starters, acknowledging
the importance of Social Intelligence and incorporating it into your hiring and
developmental practices could mean a world of difference. In an era where
remote work and digital communication have become the norm, a higher level
of Social Intelligence can help employees navigate the nuances of online
communication and maintain strong connections with their colleagues.
Moreover, understanding the distinction between social intelligence vs
emotional intelligence can lead to more targeted strategies in staff
development programs. While emotional intelligence training might focus on
helping individuals manage their own emotions and responses, social
intelligence training can equip your team with the skills to interpret others'
emotional cues and adapt their behavior to foster a more harmonious
environment.
In conclusion, the impact of Social Intelligence on workplace dynamics cannot
be overstated. As more research continues to shed light on this fascinating
aspect of human psychology, businesses would do well to invest in nurturing
this skill. After all, a socially intelligent workforce is likely to be happier, more
cohesive, and ultimately, more productive. So the next time you're aiming to
improve your workplace dynamics, you might want to ponder over Social
Intelligence. Whether it's through a social intelligence test, training programs,
or merely fostering a culture that values empathy and understanding, the
benefits are likely to be far-reaching.
The future of work is not just about technology and digital skills; it's about
harnessing the power of Social Intelligence to build a thriving and collaborative
work environment.