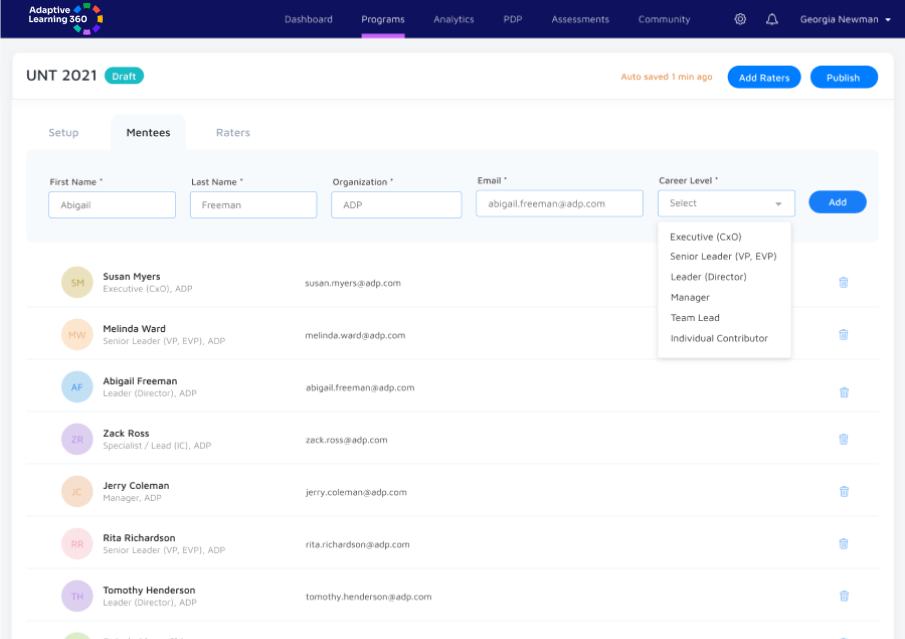 The program module is the foundation for Adaptive Learning 360, focusing on managing the core functionality of the multi-rater management of the AL360 application platform.
The AL360 Analytics module is created to build self-awareness with minimum support from an executive coach. AL360 accomplishes this by first ensuring that all the data is available online versus the traditional capability of printing the assessment results.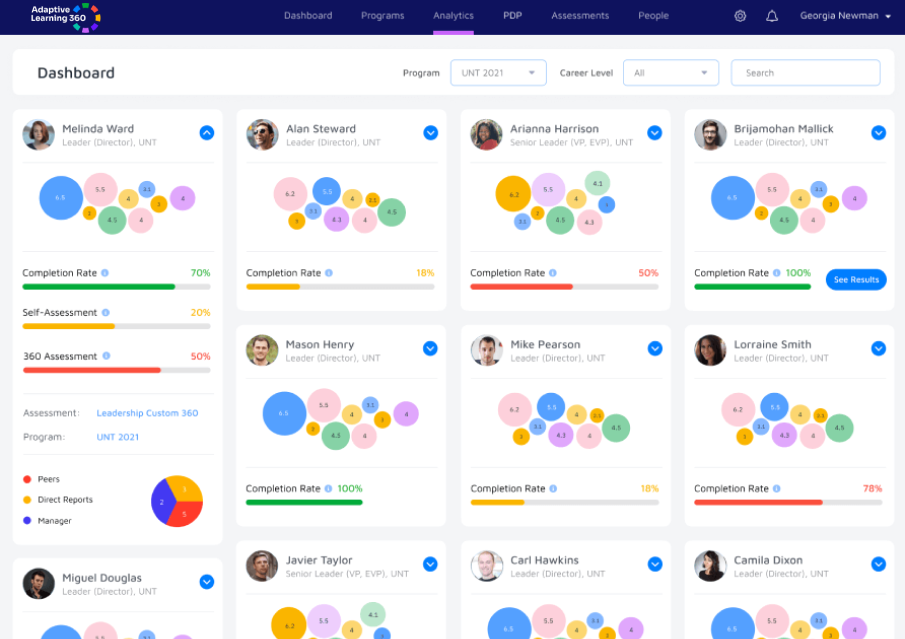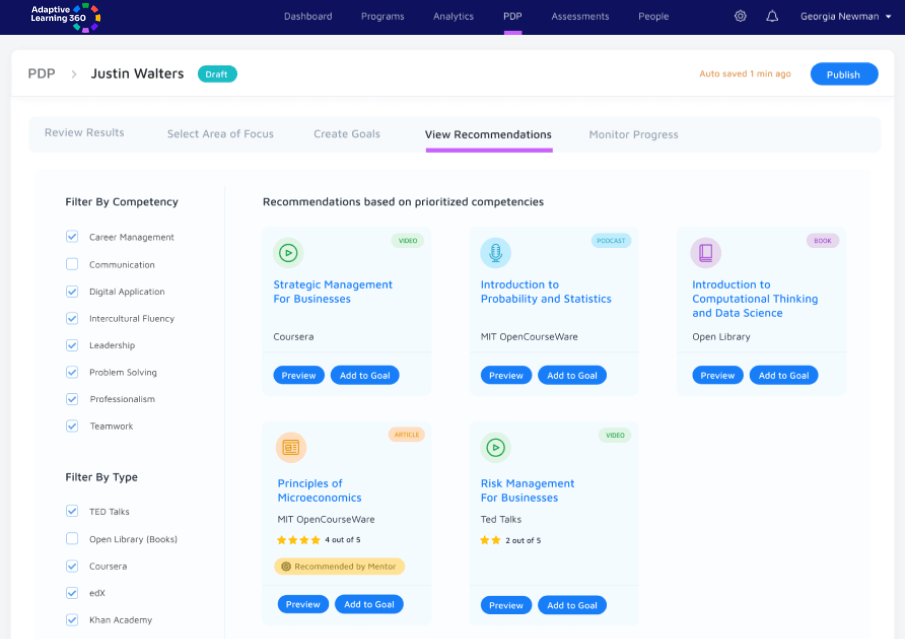 Personal Development Planning
The personal development planning (PDP) module was designed based on the foundations of constructivism, where the learner takes control of their learning journey, and the role of the executive coach is that of a facilitator.
The community module is designed to change the coaching model used with the MRA for leadership assessment. The module follows the Connectivism learning theory principles and allows the coach to create a community of like-minded leaders from the same program or different programs.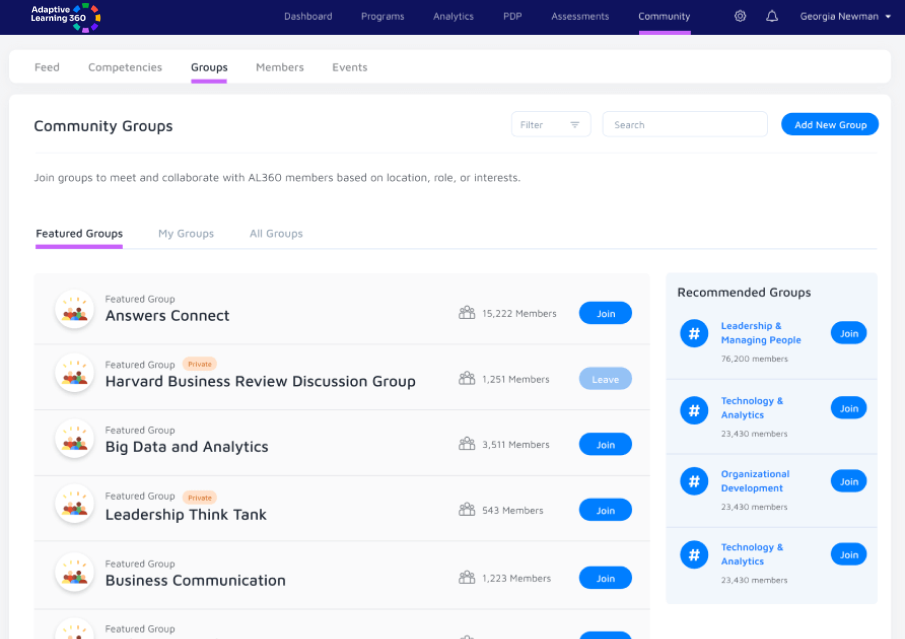 AL360 platform allows coaches to customize each and every aspect of an assessment , starting from Likert Scale to the number and types of questions giving coach full control to modify assessments according to the organization's goals and values.
Develop each Individual in your Organization
Motivating each member of the organization and understanding their needs is the key for development