Personal Development Planning
The personal development planning (PDP) module was designed based on the foundations of constructivism, where the learner takes control of their learning journey, and the role of the executive coach is that of a facilitator.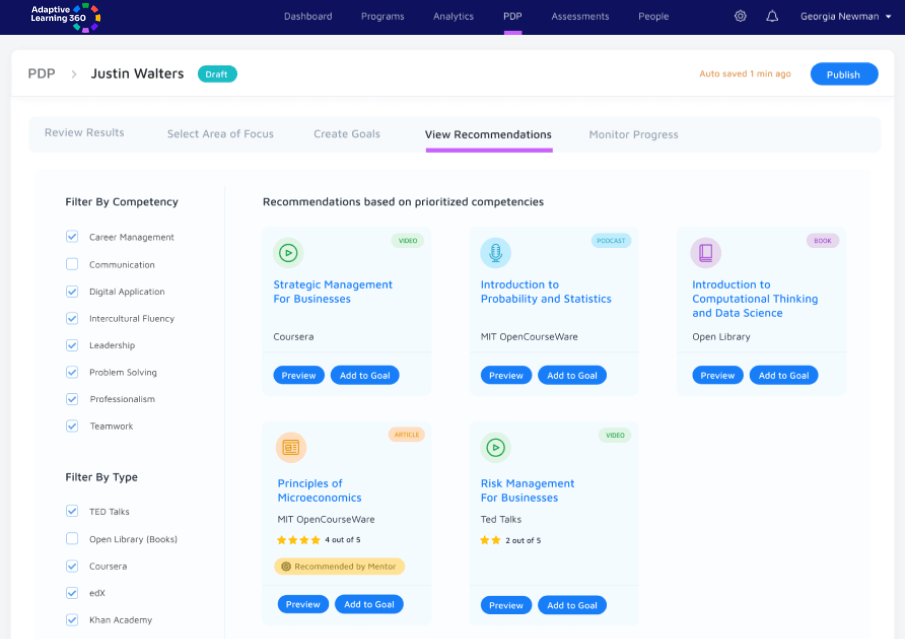 Choose your own Learning Path
Each step of the PDP is carefully designed to ensure an enhanced customer experience
Functionality of reflecting on your own strengths, gaps, aspirations, and barriers by documenting them; this sets the foundation for picking the competencies for development.
After reviewing the reflections, you can select three competencies for thorough development.
Based on the learning style, you can select the recommendations offered by AL360 (videos, books, and articles) or add your own personal development activities to improve skills in the selected competencies.
The functionality of identifying your own flaws while setting specific goals with a start and end date to overcome your hurdles.
A concept of "badges", where leaders who complete their learning modules recommended by AL360 will earn badges that can validate the completion of the module.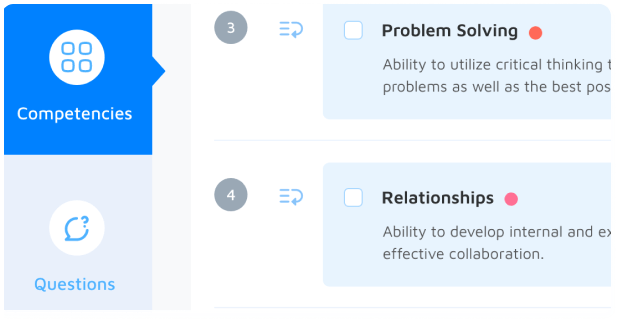 Customize assessments by choosing competencies suiting your needs and focusing on specific job roles for a detailed synopsis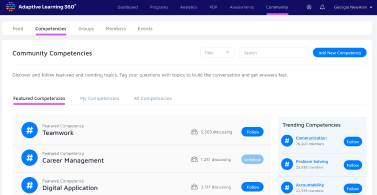 Enable productive interactions with executive coaches and peers for improved collective learning
Develop each Individual in your Organization
Motivating each member of the organization and understanding their needs is the key for development