The program module is the foundation for Adaptive Learning 360, focusing on managing the core functionality of the multi-rater management of the AL360 application platform.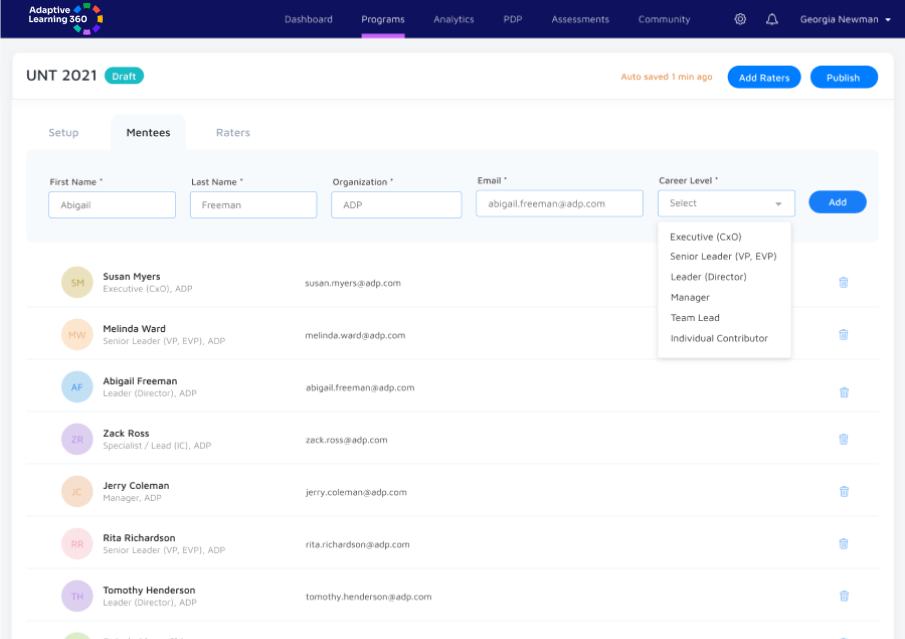 Take Control of your Learning Journey
Customize each step to build a program suiting everyone's needs
Functionality of a start and end date, which allows the mentees to complete assessments in the time chosen.
You can select an existing group of mentees or create a new group with another list of names.
Functionality of selecting an existing AL360 assessment or the one you customized to your specific requirments.
Percentage bar showcasing the program's current progress (how many mentees have completed the assessment in terms of how many were invited to participate).
5 diverse rater types (manager, peer, direct report, customer, faculty) along with the feature to select any that you created.
Rater & Mentee Management
Both the Mentee and Coach can add or delete the selected raters and send reminders whenever necessary. The coach can also import a mentee list with specific information via excel for convenience. To keep feedback anonymous, AL360 will show results without identifying the names and results are shown only if at least 2 raters have provided data .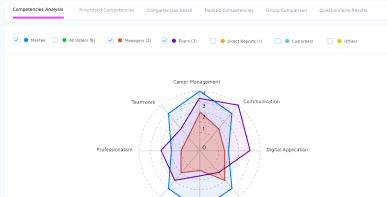 Results shown by providing 6 various types of reports for long term comparisons enabling you to understand the data more comprehensively
Personal Development Planning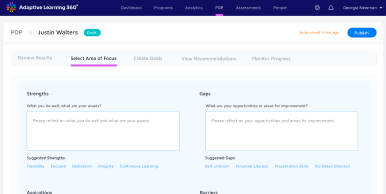 Personalized and reflection based learning focusing on possible future opportunities and barriers for eternal personal and professional growth